Nîmes-le-Vieux | ©: www.anduze-info.com
Nîmes-le-Vieux: Bizarre rock formations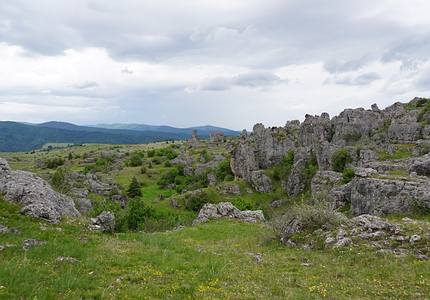 Nîmes-le-Vieux | ©: www.anduze-info.com
At first glance, the rock formations of Nîmes-le-Vieux resemble a ruin-like setting. Located is this place in the northeast of the calcareous plateau of Mejean near the pass of Perjuret and Fraissinet-de-Fourques and thus in the heart of the Cevennes National Park. This intriguing rock formation, consisting of individual rocks and fascinating formations.They were created through the power of erosion thousands of years ago. Everybody who would want to know more about the geology of this region can find more information in the Weiler Veygalier. Here is all year round an exhibition on the entire subject of the calcareous tableland.
Where exactly is Nîmes-le-Vieux?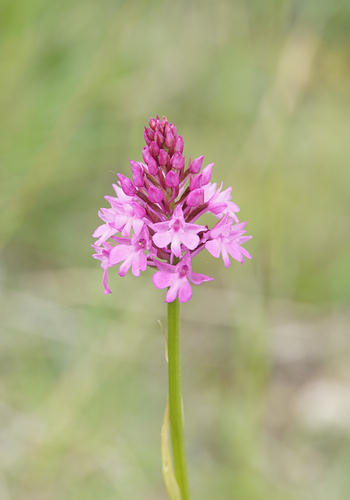 Nîmes-le-Vieux | ©: www.anduze-info.com
The rock formation of Nîmes-le-Vieux is located between the towns of Meyrueis and Florac north of the Col de Perjuret. Interested visitors can reach the area best over the pass over. There is also a hiking trek, the GR which runs from 60th Gally, le Veygalier and l'Horn from a circular route. Visitors can see and explore the rock formations on this trek. Nîmes-le-Vieux extends over a length of about 4.5 km from south-west to northeast and is located at the height of about 1,100 meters above sea level. The name of Nîmes-le-Vieux was coined by Paul Arnal already in 1908, who worked as a pastor in Vébron.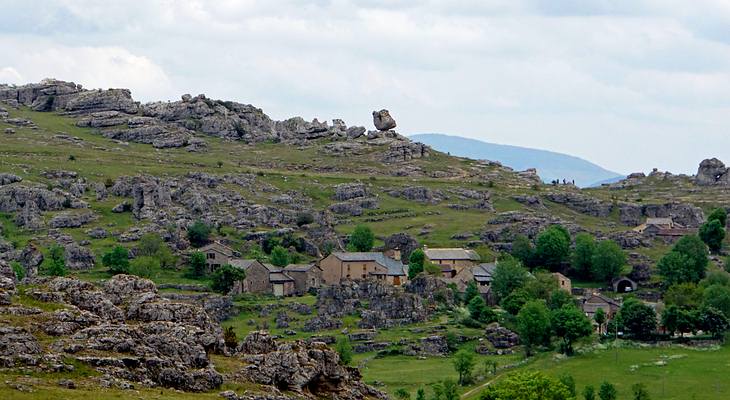 Nîmes-le-Vieux | ©: www.anduze-info.com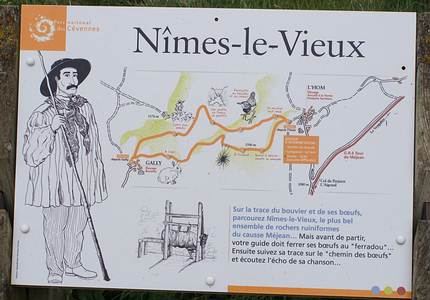 Nîmes-le-Vieux | ©: www.anduze-info.com
What can visitors expect in Nîmes-le-Vieux
Between the rocks, the settlements of Galy, Villeneuve, L'Hom and Veygalier the visitor can gain a great insight of the typical rural life in France. This part of France is still dominated by agriculture and still farming sheep. This created a small-scale grass landscape which gives numerous insects and birds a habitat. These include the red-backed shrike, the wood lark, but also hawks and rock thrush. Typical representatives for this region from the world of plants are the Cévennes saxifrage and the limestone rock cinquefoil.
You can park near the settlement. There is a small parking lot. Dogs always have to be on a leash. In every settlement has at least one watch dog, which will bark at the visitors, which walk from the parking lot to the rock formations.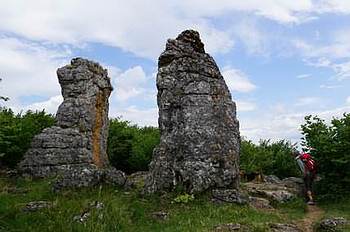 Nîmes-le-Vieux | ©: www.anduze-info.com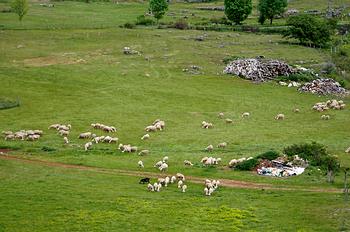 Nîmes-le-Vieux | ©: www.anduze-info.com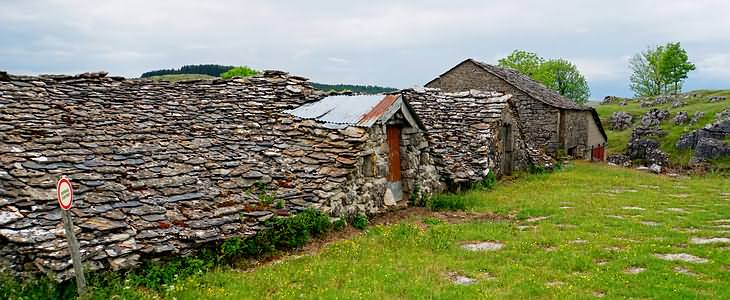 Nîmes-le-Vieux | ©: www.anduze-info.com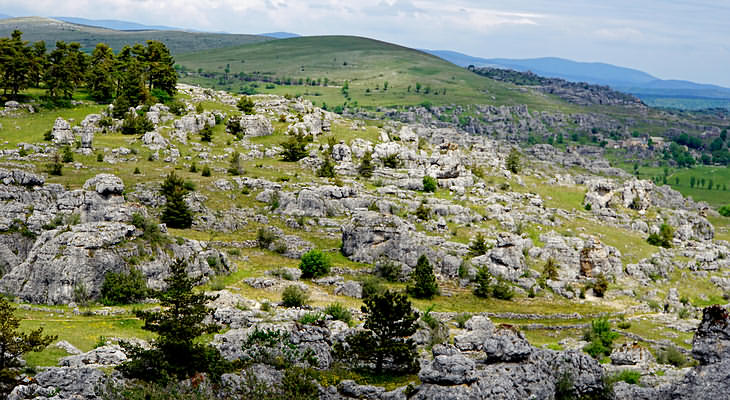 Nîmes-le-Vieux | ©: www.anduze-info.com
[ © Copyright by www.anduze-info.com | Anduze in South of France - the gateway between Provence and the Cévennes]
to the top | Home | Sitemap | Imprint & Contact | this page in German
©: www.anduze-info.com