Rope climbing and high rope courses near Anduze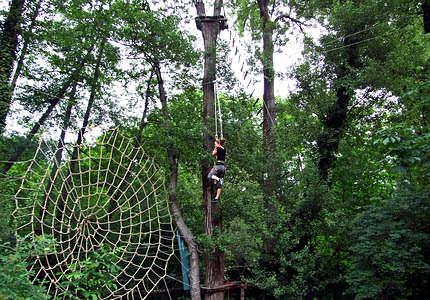 Rope climbing and high rope courses for each age | ©: www.anduze-info.com
Among the most popular leisure activities for active and adventurous vacationers come rope climbing in the Cevennes. You cannot only enjoy the beauty of the scenic view, which blends into the Mediterranean landscape, from a slightly different perspective; you also experience exciting adventures at a dizzy height. Many providers in this region come up with unique surprises. Here adventurous guests can experience adventure while climbing (however, during winter time, usually, they are closed):
---
Covering an area of four hectares, this Adventure Park, with its decades-old forest is simplistically known as "the jungle". The visitors can expect climbing tours for different levels and difficulty.
Webseite: www.parcparfumdaventure.com , Adresse: Parfum Adventure Park, Le Roucan, D50 Route de Mialet, 30140 Générargues
Distance to Anduze: around 6 km, about 9 minutes by car (or from the campsite Cevennes-Provence, a 3-minute walk across the river).
---
Ten fun trails lead visitors in Forest Parc in the treetops. Who mastered every course, has a total of 110 stations – with sometimes tricky tasks – fulfilled. Another attraction of the park are the Laser games, which are offered. This is a kind of robbers and police game, which is completed on a course. The players simulate a shootout with infrared signal transmitters.
Webseite: www.forestparc.com, Adresse: Forest Parc, chemin Puech Majou, 30140 Bagrad
Distance to Anduze: around 6 km, about 7 minutes by car.
---
The adventure park Le Bois des Plumes offers three varied climbing courses for the whole family.
Webseite: www.leboisdesplumes.com , Adresse: Le Bois des Plumes, Av de la Resistance, 30270 Saint Jean du Gard
Distance to Anduze: about 14 km; about 17 minutes by car.
---
Exciting climbing adventures in the heart of nature promises of the High rope course in La ferme Abracadabrance. Visitors can climb through native forests, over the river and through a traditional pastured landscape.
Webseite: www.abracadabranche.info, Adresse: La ferme Abracadabranche, le Monia, 30140 Thoiras
Distance to Anduze: about 10 km, about 12 minutes by car.
---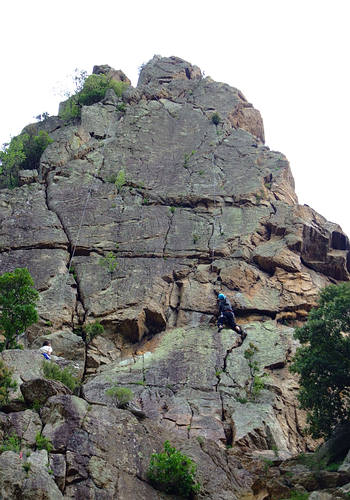 Climbing in the Cevennes | ©: www.anduze-info.com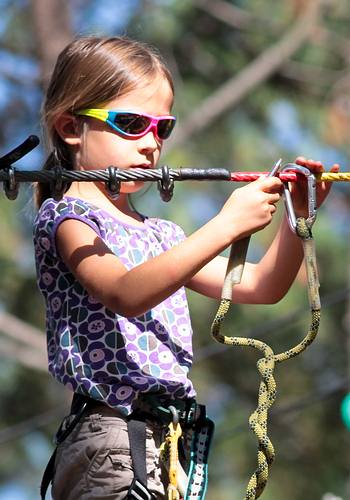 Rope climbing and high rope courses for each age
©: Eléonore H - Fotolia
[ © Copyright by www.anduze-info.com | Anduze in South of France - the gateway between Provence and the Cévennes]
to the top | Home | Sitemap | Imprint & Contact | this page in German
©: www.anduze-info.com