Festivals, events & markets in and around Anduze
If you want to get to know the original France, its customs and traditions, Anduze offers the best opportunity to do so. After all, the small town in the Cevennes in a sense lives of its traditions. With the locals' visitors can take part in various festivals and also visit numerous markets and of course also, can taste countless regional products.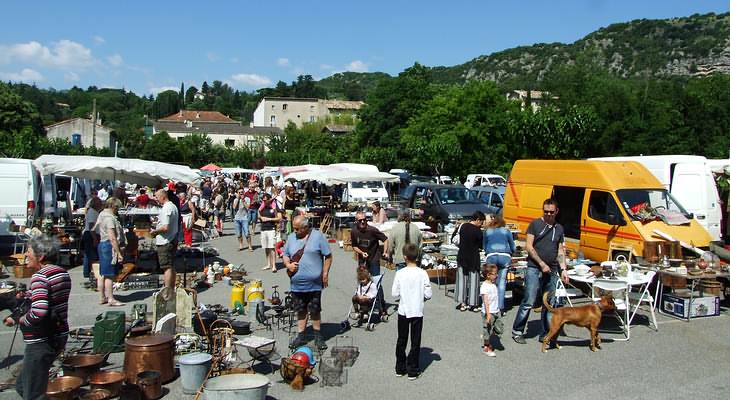 Flea markets in Anduze | ©: www.anduze-info.com
Typical regional products in the Cevennes
Goat Cheese
Products like the goat cheese Pélardon was originally manufactured in the Cevennes because the barren landscape offered not too many alternatives for agricultural products. The Pélardon is made of one hundred percent raw milk of goats. Once it has coagulated, the curd is scooped into moulds with ladles. After the whey is drained completely it is salted; then it needs to mature for eleven days. This cheese has a nutty aroma; whose intensity intensifies with increasing maturity.
Chestnuts
The chestnut tree was popular in the Cevennes because its wood is protected from rotting due to the high tannin content while it could be well finished at the same time. Soon it was discovered that the chestnut is an excellent and filling food, rich in vitamins and high in starch. Today, the sweet chestnut is one of the typical products of the region.
Sausages
Typical for the Cevennes is the La saucisse d'Anduze, a sausage made from pork. It has a very distinctive flavour, because when feeding the pigs in addition to their food, they received acorns and chestnuts. Moreover, the sausage is flavoured with other ingredients such as spices or herbs of the Provence. However, each manufacturer has its own methods and production secrets.
Olives
In the area Anduze besides Sweet Chestnuts also olives are cultivated. They are available as either mechanically and cold-pressed olive oil or processed into tamponade. Here we talk about the black, brown and green olives, shredded, and made into a paste and seasoned with mustard. This is highly recommended as a spread on the baguette.
Wine
Viticulture also plays a significant role in Anduze. The preferred grape varieties include Merlot, Grenache, Syrah, Chardonnay and Sauvignon. Relatively widespread and also typical for the Cevennes is the Clinton. For dining, locals appreciate the aperitif Cartagena. It is a mixture consisting of 80 percent wine and 20 percent brandy.
Ceramics
Oversized garden vases, which are made in and around Anduze. The manufacturers are selling them on large pottery markets within the region.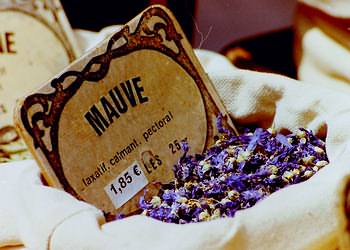 Market in Anduze | ©: www.anduze-info.com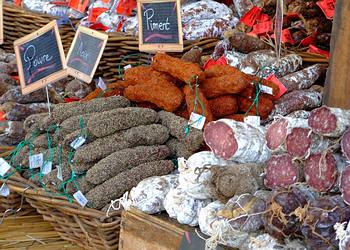 Market in Anduze | ©: www.anduze-info.com
Markets and Festivals in Anduze:
Weekly market: Thursdays
Flea market on Sunday mornings
Night markets in July and August: Tuesday evening.
Christmas Market: December 3, Sunday
Pottery Market: usually in July
Wine Festival: usually in July
Fete de L'Olivier: On the last Sunday of July - Olive Festival
Ceramic Festival in August at Parc Cordeliers
Chestnut Festival in October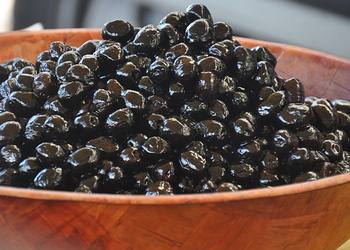 Market in Anduze | ©: www.anduze-info.com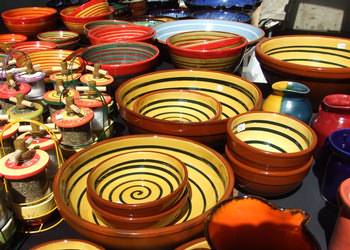 Market in Anduze | ©: www.anduze-info.com
Markets around Anduze
Monday: Weekly market in Saint Agrève, Vogüé and Rosières.

Tuesday: weekly market in St. Jean du Gard, Jaujac, Lalevade, Lamastre, Vivies and Largentière.

Wednesdays: Weekly market in Annonay, Bourg-Saint-Andéol, Coucouron, Le Cheylard, Le Pouzin, Neyrac-les-Bains, Villeneuve-de-Berg, Saint-Péray and Joyeuse.

Thursday: weekly market in Chomérac, Lalouvesc, Montpezat, Lavilledieu, Saint-Martin-de-Valamas, Vallon-Pont-d'Arc, Le Teil and Vernoux.

Friday: weekly market in Cruas, Ruoms, Jaujac, Serrières, Saint-Félicien, La Voulte sur Rhône and Thueyts.

Saturday: weekly market in Aubenas, Annonay, Privas, Tournon sur Rhone, Saint-Saveur-de-Montagut, Uzès and Les Vans.

Sunday: weekly market in Saint-Cirgues-en-Montagne, Lablachère, Ville Saint-Pierre, Saint-Martin-d'Ardèche and Vals-les-Bains.

In July and August, romantic night markets are held in the following cities; on Tuesdays in Villeneuve-de-Berg and Le Vans, Wednesdays in La Voulte and Vals-Les-Bains and Fridays in Largentière.

You can visit Flea markets every Saturday morning in Uzes and Saint-Christol-Lez-Alès and on Sunday mornings in Ales.
[ © Copyright by www.anduze-info.com | Anduze in South of France - the gateway between Provence and the Cévennes]
to the top | Home | Sitemap | Imprint & Contact | this page in German
©: www.anduze-info.com