Churches in Anduze
Influenced by history and the Protestant Revolution the beautiful Churches St. Etienne and the Protestant Temple stand witness in Anduze.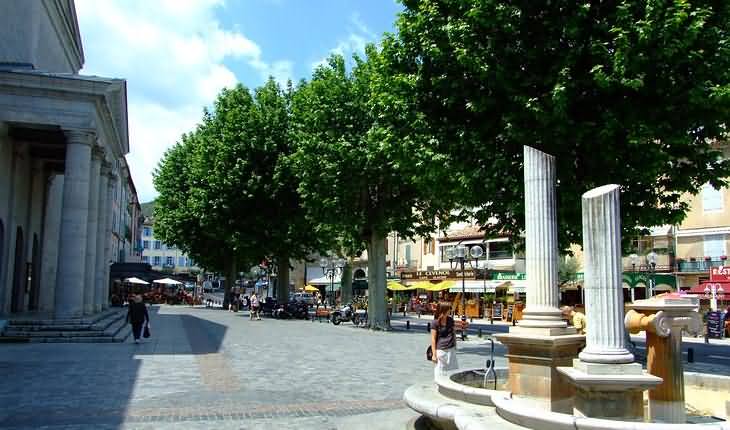 On the left the Temple of Anduze, on the right the Fontaine du Bicentenaire | ©: www.anduze-info.com
Temple of Anduze
The current temple of Anduze is known as one of the largest temples in France. The temple stands on a historic place where the followers of different faiths have alternated between the 14th and 19th century. Initially, it was built as a Catholic Prayer House, and then it was used as a Protestant Temple and was utterly destroyed in 1812. On October 19, 1823, the military engineer Grulet reconstructed the temple, in accordance with historical books, to the today's structure. The temple stands now in the former courtyard of the barracks. The temple is a place of worship for the persecuted Protestants who could only practice their faith secretly. During the French Wars of Religion, the temple, as well as any other Protestant churches, were banned. Protestants sought refuge in caves, ancient castles, even different barns, were used as gathering places for prayer and worship. In 1848, the temple was completed with a church organ and the expansion of two wings. One was reserved for women, the other for men during the mass.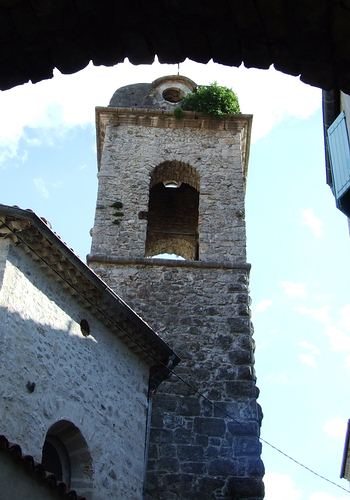 Church Saint-Etienne | ©: www.anduze-info.com
Church Saint-Etienne
Even the beautiful Catholic church Saint-Etienne is a relic of religious conflicts. It was built at its present location in the year 1685. The construction took two years. Before that, there was another church. However, this church was destroyed immediately after the revocation of the Edict of Nantes under Louis the 14th in the year 1685. Only its bell tower from the year 1588 survived the demolition. The church's interior is decorated with beautiful frescos, statues, and images with significant historical value. These include an image of the Assumption from 1697, an image of the Church of St. Etienne in 1846, the golden statues of the first half of the 15th century, a wooden tabernacle from the 18th century, created by a Spanish artist, etc. Outside the church, there is now a big square with a fountain, which is called the Place de la République.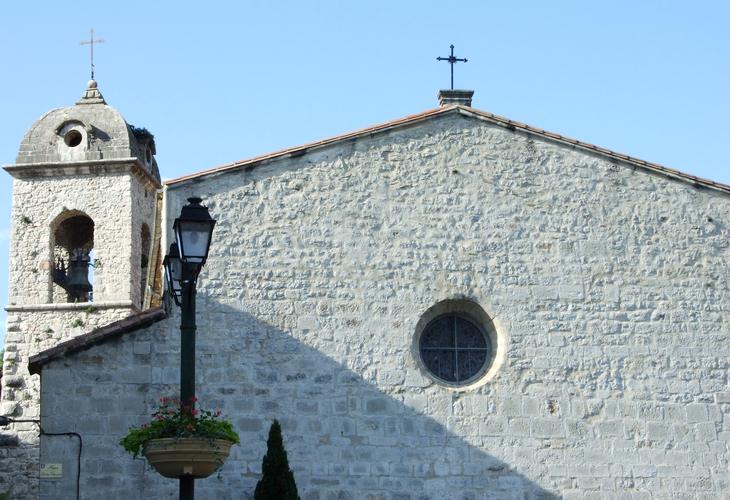 Church Saint-Etienne in Anduze | ©: www.anduze-info.com
[ © Copyright by www.anduze-info.com | Anduze in South of France - the gateway between Provence and the Cévennes]
to the top | Home | Sitemap | Imprint & Contact | this page in German
©: www.anduze-info.com