Mont Aigoual | ©: www.anduze-info.com
Mont Aigoual: Enjoy the original nature of France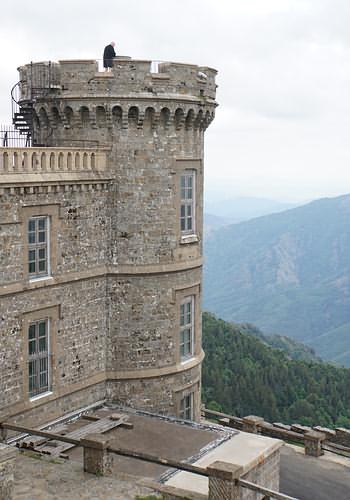 Mont Aigoual | ©: www.anduze-info.com
Mont Aigoual is considered the natural reservoir of France. And not in vain. At this 1,567-meter high mountain six springs originate. Those springs and respective rivers create their own weather, marked by fog, rain and snow. Here is an annual average of 2,200 mm rainfall, which you can find nowhere else in France.
Therefore, the weather around Mont Aigoual is usually wet.
The Mont Aigoual is the highest mountain in the Département Gard, whose southern border is the Mediterranean. Therefore, this mountain is the first obstacle for clouds. It literally draws the looming clouds from the Mediterranean which then creates the rain fall.
Mont Aigoual is also known for storms and high winds which sweep through at a rate of up to 250 km per hour. For this reason, Mont Aigoual received the nickname "Stormy Mountain" from the locals.
The weather observatory on Mont Aigoual
Located on Mont Aigoual at an altitude of 1567 m you can find a meteorological station and the observatory Météo France. This offers visitors a panorama view over a quarter of France. Besides that, you can see 800 photos which show the world throughout its four seasons.
The road to the Mont Aigoual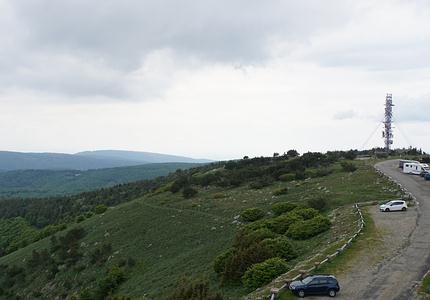 Mont Aigoual | ©: www.anduze-info.com
Visitors reach the summit of Mont Aigoual about the popular hiking route "Montée des Marches 4000" with its 4,000 steps. The hikers start in the town of Valleraugue. Following this route, they will overcome an altitude of 1,200m at this 9-km long trek. Since 1988 this trail is also a most popular location for a well-known competition. The objective for the participants is to run a 1.8 km trail through town and then accomplish the steep climb to Mont Aigoual.
Once at the summit is recommended for visitors to make their descent towards Prat-Peyrot. There they will encounter a small street on the so-called Arboretum de L'Hort-Dieu. This is a natural museum, where visitors can identify the different types of trees in the region.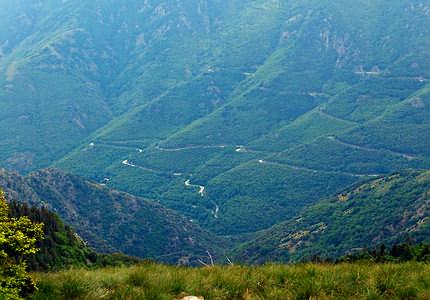 Mont Aigoual | ©: www.anduze-info.com
Traditions around Mont Aigoual
Those who want to experience the traditions of rural France should visit the region around Mont Aigoul mid-June. This is the time when the annual cattle drive takes place. To mark this event cattle and sheep herds are magnificently decorated and are driven by the Prat-Peyrot towards Mont Aigoual.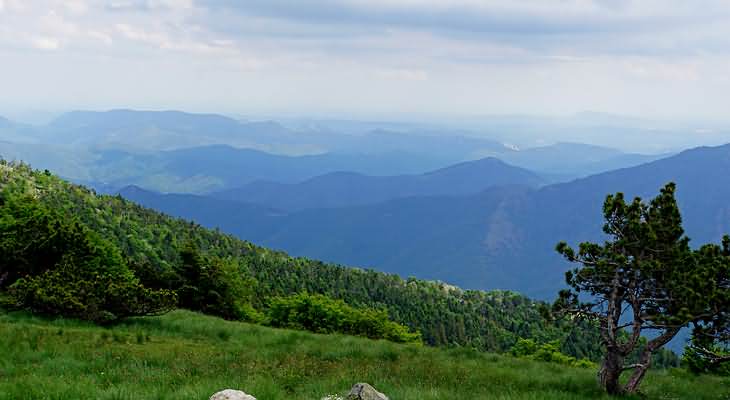 Mont Aigoual | ©: www.anduze-info.com
[ © Copyright by www.anduze-info.com | Anduze in South of France - the gateway between Provence and the Cévennes]
to the top | Home | Sitemap | Imprint & Contact | this page in German
©: www.anduze-info.com